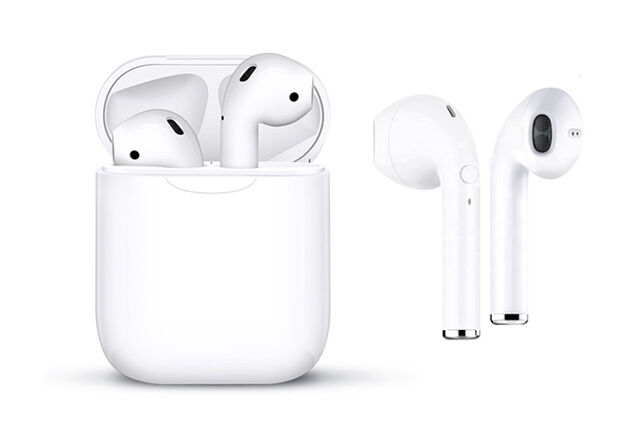 Earbuds: Get a pair of next gen Apple-Compatible Bluetooth headphones.
Charging case: Includes an intelligent charging case.
Bluetooth 5.0: Wireless technology makes them easy to connect via Bluetooth (5.0 and above).
Connecting:They turn on and connect automatically once removed from the case.
Playtime: Last up to four hours!
Design: Flexible, lightweight and comfortable.
Say goodbye to the headphone tangle and upgrade to the wireless experience. Compatible with a range of phones via Bluetooth, your headphones will connect automatically once removed from the case so you can start listening with no worries. They last up to four hours and are lightweight and comfortable enough to wear whether you're going out for a run or slyly listening to a podcast at work. Great!
Get Deal
Prices are correct at time of posting. Prices can change at anytime. Discount codes are active at time of posting. Discount codes can become inactive at anytime.
UK Deals And Giveaways use Affiliate links, This means we may earn commission from our links.
UK Deals And Giveaways is a participant in the Amazon Services LLC Associates Program, an affiliate advertising program designed to provide a means for website owners to earn advertising fees by advertising and linking to amazon.com, audible.com, and any other website that may be affiliated with Amazon Service LLC Associates Program. As an Amazon Associate [I or we] earn from qualifying purchases.