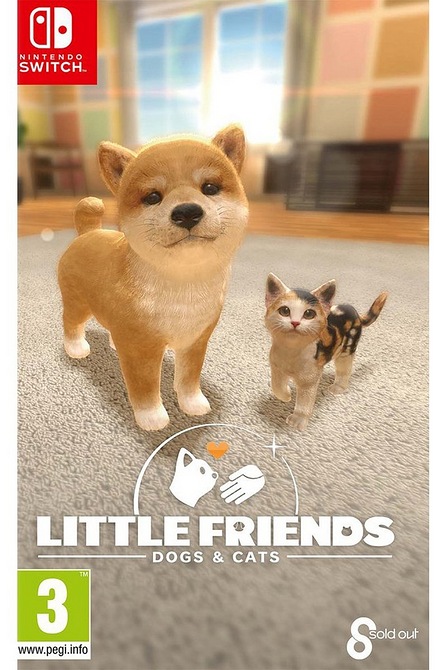 DESCRIPTION
It's time to meet your new Little Friends! These adorable puppies and kittens can't wait to meet you in the first pet training game for Nintendo Switch!

Care for your new furry friend to develop a long-lasting friendship.

Pet breeds available: Toy Poodle, Shiba, Chihuahua, French Bulldog, Labrador Retriever, German Shepherd, Japanese Cat, American Shorthair, Scottish Fold

• Play with up to 3 pets at once and own up to 12.
• Get to know their personalities and feed them their favourite food.
• Play with your pet using their favourite new toy, take them out for walks, and compete in the flying disc tournament.
• Look after your pet to develop a bond and grow your friendship.
• Dress them up in over 600 stylish accessories to make them look their best

Suitable for 3+ years.
ABOUT ME
Genre: Adventure
PEGI Game Rating: 3+
Platform: Nintendo Switch
Certificate Classification: 3+
Get Deal
Prices are correct at time of posting. Prices can change at anytime. Discount codes are active at time of posting. Discount codes can become inactive at anytime.
UK Deals And Giveaways use Affiliate links, This means we may earn commission from our links.
UK Deals And Giveaways is a participant in the Amazon Services LLC Associates Program, an affiliate advertising program designed to provide a means for website owners to earn advertising fees by advertising and linking to amazon.com, audible.com, and any other website that may be affiliated with Amazon Service LLC Associates Program. As an Amazon Associate [I or we] earn from qualifying purchases.