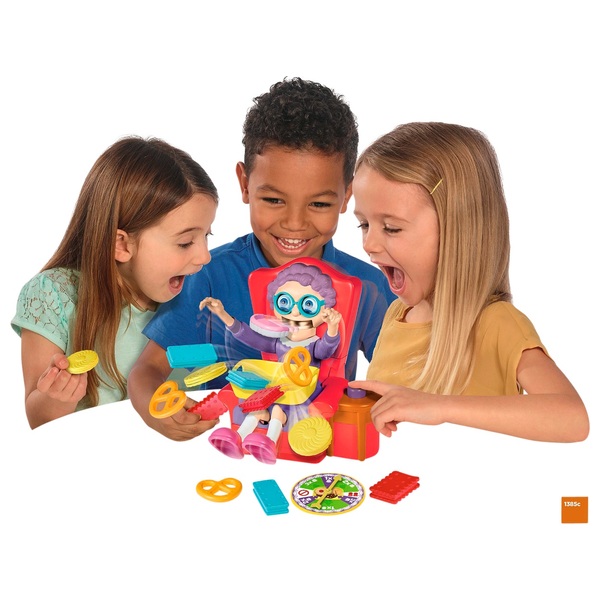 This Greedy Granny Game is sure to give you lots of giggles. She's not called Greedy Granny for nothing. Greedy Granny loves her biscuits so much she's fallen asleep with the entire tray on her lap. There are 4 types of biscuits on granny's tray. The aim of the game is to collect a biscuit of each type. Sounds easy but one wrong move and you could wake granny and send her teeth flying! Will you risk it for a biscuit? Or will your mischievous moves wake Granny?
For 2 to 4 players
Will you risk it for a biscuit?
Contents: A granny with chair, a spinner and 12 biscuits
Batteries Not Required
Get Deal
Got a deal or giveaway you would like to tell us about? Share it here.
UK Deals And Giveaways use Affiliate links, This means we may earn commission from our links.
UK Deals And Giveaways is a participant in the Amazon Services LLC Associates Program, an affiliate advertising program designed to provide a means for website owners to earn advertising fees by advertising and linking to amazon.com, audible.com, and any other website that may be affiliated with Amazon Service LLC Associates Program. As an Amazon Associate [I or we] earn from qualifying purchases.